Driving revenue with more than one solution.
It can be tough to understand how to get the highest return out of your marketing investment. We show clients how creative marketing tactics and research-based conversion strategy leads to increased profitability.
Raise search rankings, automate customer acquisition, close sales gaps, and strengthen brand loyalty
How can we bring you more business?
Medical Director,
Physician Skincare Centre
"We have seen a dramatic improvement with our web presence in under 6 months! Excellent service."
"I had many problems with my site and they were able to solve all the issues quickly and with no hassle."
"The team provides clean and easy reporting demonstrating the great successes we've seen since they've come on board."
"They are professional and knowledgeable internet marketers and easy to communicate with."
"We needed technical SEO work and the DRIP team hasn't stopped delivering. They have now expanded our digital marketing efforts on all fronts."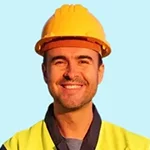 "I'm someone who has high expectations, of myself and the people around me, to deliver a service level that is unrivaled in our industry – and Drip's format is helping us deliver that goal."
Grow Your Revenue
Let's face it, traffic doesn't matter if that traffic doesn't convert into revenue for your business. We reach your true customers and forget the rest.
Outrank the Competition
You can't outrank your competition without the right positioning. We build SEO strategies with expert writers and paid-ads experts to get you noticed.
Scale Your Marketing
With every success, comes growth. With DRIP, you can focus on your products/ services, while we build long-term growth for your business.
What our
clients are saying
Brendon Sharma
The Bar Guy
The Bar Guy credits a lot of his new business to the quality of video production that resulted from DRIP's work.
Francis Delosa
Penticton Lakeside Resort
"From managing our pay-per-click ads to Google analytics or even just managing our website, we've really been able to create that sense of brand for our resort."
Jo Sura
Menzies Metal
"DRIP marketing is managing our ecommerce website and helping us to continuously improve the site. They're very positive, easy to work with, and always available if we need help."
Steve Behrish
OnRes Software
"DRIP has been instrumental in helping OnRes formulate a marketing strategy. I think the old adage goes 'now I can spend a little more time on my business rather than in my business'."
Growth of Rent1 USA
With a 178.88% increase in leads
Growth of Fortis
With a 203% increase in leads